Five Minutes with Interior Stylist, Emily Rickard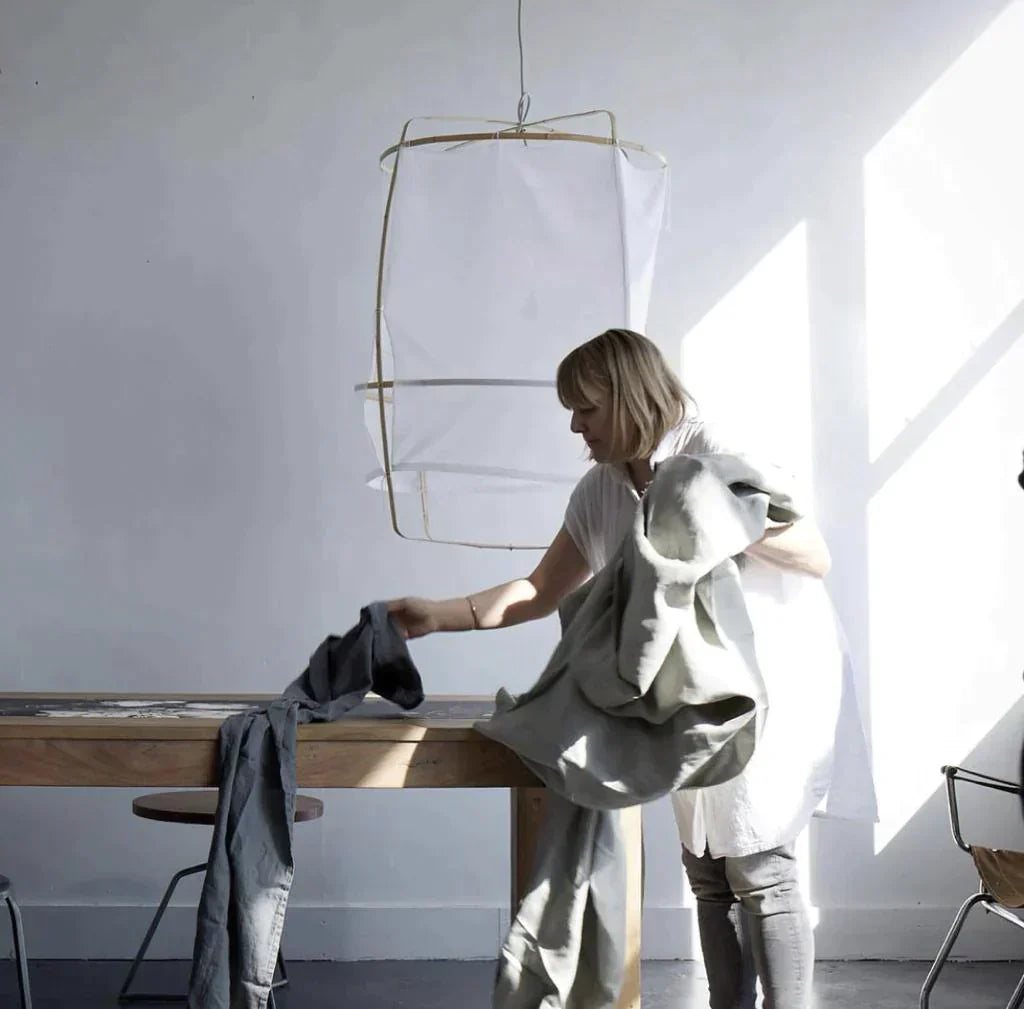 One of the best parts of Coco & Wolf is getting to work with some of the design industry's greats. From buyers with an eye for the best, most covetable pieces, through to photographers and stylists who know how to showcase our products and capture them effortlessly. We've been working with interior stylist, Emily Rickard to showcase each season's new collection since 2018 and with each collection the design she creates just gets better and better. As she is so incredibly talented and interesting it felt only right that to coincide with the launch of our latest collection, we introduce you to Emily, a fundamental part of the Coco & Wolf family. 
We would love to know how you got into interior styling! Have you always been a creative? 
"Yes, I've always been a creative! I studied Media Arts and majored in photography so creating images was my passion. I lived in Australia for 10 years and began my career there, working in a small, full service agency as a project manager. The agency specialised in furniture shoots and real estate so it all grew from there! I then spent 6 years in NYC before coming back to the UK."


You must always be on the look out for inspiration, where do you most often find it?
"All around me!! Instagram and Pinterest are great platforms for image ideas, but I find that I just have an inquisitive mind. I love going out to eat and travel and I often find inspiration in the smallest details of things and in places that other people may not notice, especially in hotels and restaurants."

What is your own personal interior style?
"I like to think of myself as Bohemian Modern - mixing high and low end items together, some areas of my home are more eclectic and some more pared back. I love it all!"


We like to think that at Coco & Wolf we create heirloom products; pieces that become part of a careful curation, all with stories to tell. Tell us the story behind one of your favourite pieces.
"I really treasure a pair of Fabienne Jouvin copper and
turquoise 
enamel tea jars from Paris. The first was given to me by a designer who taught me so much about curating and styling as well as design and she used to sell them in her shop. I HAD to have a pair so I sent my younger brother on an adventure through Paris to pick me up another one. I can't disclose the price - but when my horrified husband asked me, "what's it for?", "just to look at...!" I replied."

Talk us through the process of an interiors shoot with Coco & Wolf.
"Oh it's always SO exciting coming up with each new season for Coco & Wolf. It normally begins with a coffee meeting with Amy when I bring an initial concept and idea, and we brainstorm it together. We bounce off each other and our equal passion for the shoots and the brand really comes alive. After the ideas are really hammered out I'll create a mood board for images, set design and lighting and then comes the exciting part - scouting locations, designing and building sets, sourcing props and flowers to bring it all together.  We have so much fun on set as well as producing some beautiful images with our small selection of amazing photographers."

You used to live in New York (amazing!!) has your style evolved since being back in the UK?
"Yes I think my style has definitely evolved since being back, it always evolves. I work on and in many more period properties here in the UK and really appreciate the proximity to Paris and the Nordic/Scandinavian countries when it comes to product and inspiration."

What do you love most about Coco & Wolf?
"Amy... Really!! On a more serious note - I love all the products and I really appreciate how they are a younger brand. Working with newer brands opens up so many opportunities for us to get really creative and grow our ideas together. I also love that we are both located outside of London and in the South West."

When you're not working what do you enjoy doing? How do you spend your time?
"I have two young daughters and love getting out in nature with them.  We have also just bought a Victorian house in Bristol so have quite a project on our hands renovating it. I have a huge passion for music too, it's always been a large part of my life."



Who else cannot wait to see what magic Emily creates in her new Bristol adobe? We're totally inspired to take in all the smaller design details when we're out and about, too. A great excuse to book a table in that restaurant you've been eyeing up!