10th ANNIVERSARY COLLECTION
We are thrilled to announce that we are celebrating our 10 year anniversary with an exclusive bedding collection.
OUR STORY SO FAR
Coco & Wolf is a luxury destination brand for bedding, table linen and homewares all made with Liberty's iconic fabrics. Each and every Coco & Wolf piece is designed with a contemporary sensibility, combining clean shapes and delicate detailing with conversational print mixing and modern styling. Adding tone, texture and character to every home, our heirloom-quality Liberty fabric bed linen and homewares are all handmade in our Somerset design studio and can be used as standalone hero pieces or as part of a stylish and curated collection.
WELCOME TO OUR WORLD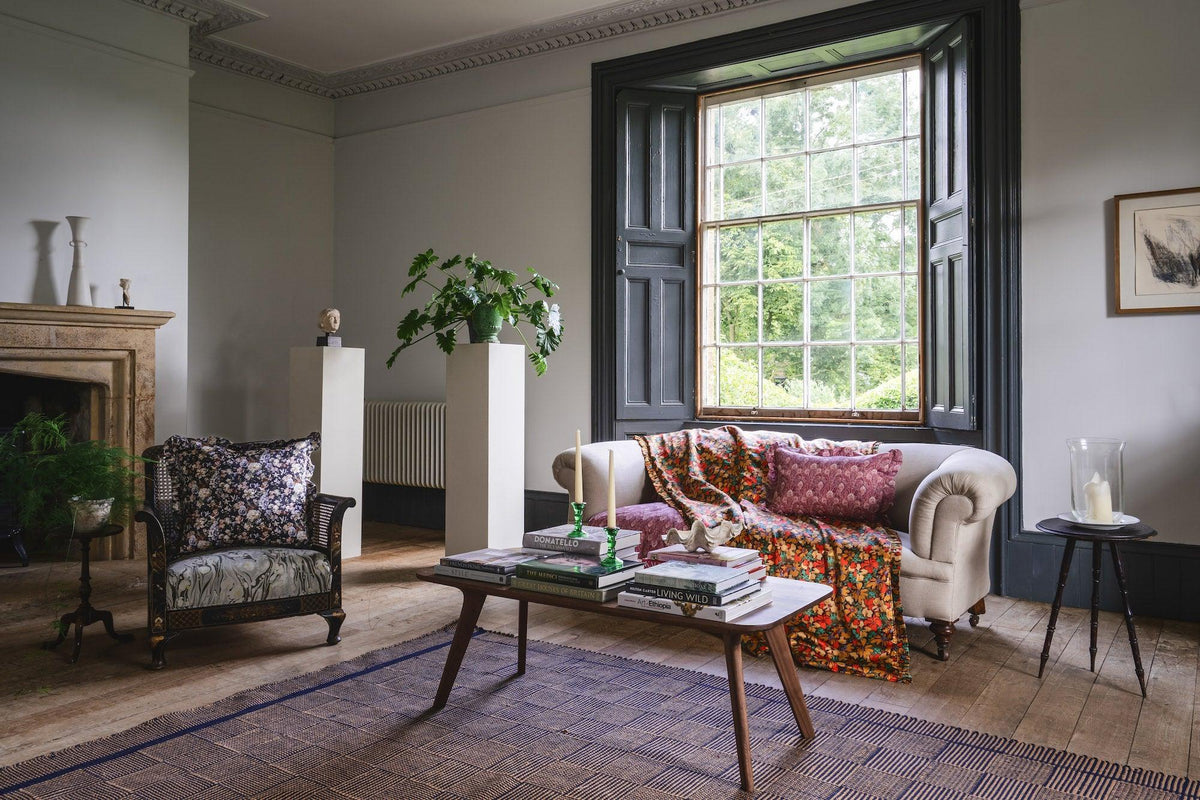 At Coco & Wolf we are firm believers that your personal taste triumphs all trends and our 
latest collection, Intention
, encourages you to create unique spaces, filled with pieces which transcend time and, most importantly, reflect what brings you joy. Intention is a collection full of quietly beautiful elements, with elevated subtleties and 
luxurious Liberty fabrics
. The prints across Liberty's masterpiece Tana Lawn cotton and iconic Silk, have a gentle nod to nature and a modern take on the ancient myths of sea and land; a visual delight of heritage florals, trailing vines and majestic peacock motifs. Within the collection we've given the prints room to breathe and space to ignite your imagination - how you put them together is entirely your own choice.
This autumn we are celebrating 
10 wonderful years of Coco & Wolf
. We can barely believe it has been a decade of creating beautiful products using Liberty's finest fabrics - the old adage of time flying when you're having fun really couldn't be any more true. We couldn't let this milestone pass without acknowledging it so we are thrilled to announce that we are celebrating our anniversary with an exclusive bedding collection.
In the post-pandemic world, more of us than ever are now spending a large proportion of our week working from our own homes. While we've all adjusted to this new way of working, many of us don't have space for a full-blown home office, instead carving out a versatile workspace which doesn't dominate the entire room. Whether you have the luxury of a dedicated room or a desk in a living space, creating a calming workspace which encourages productivity, is conducive to concentration and is a pleasure to spend time at is a must.