Interview with Pearl Lowe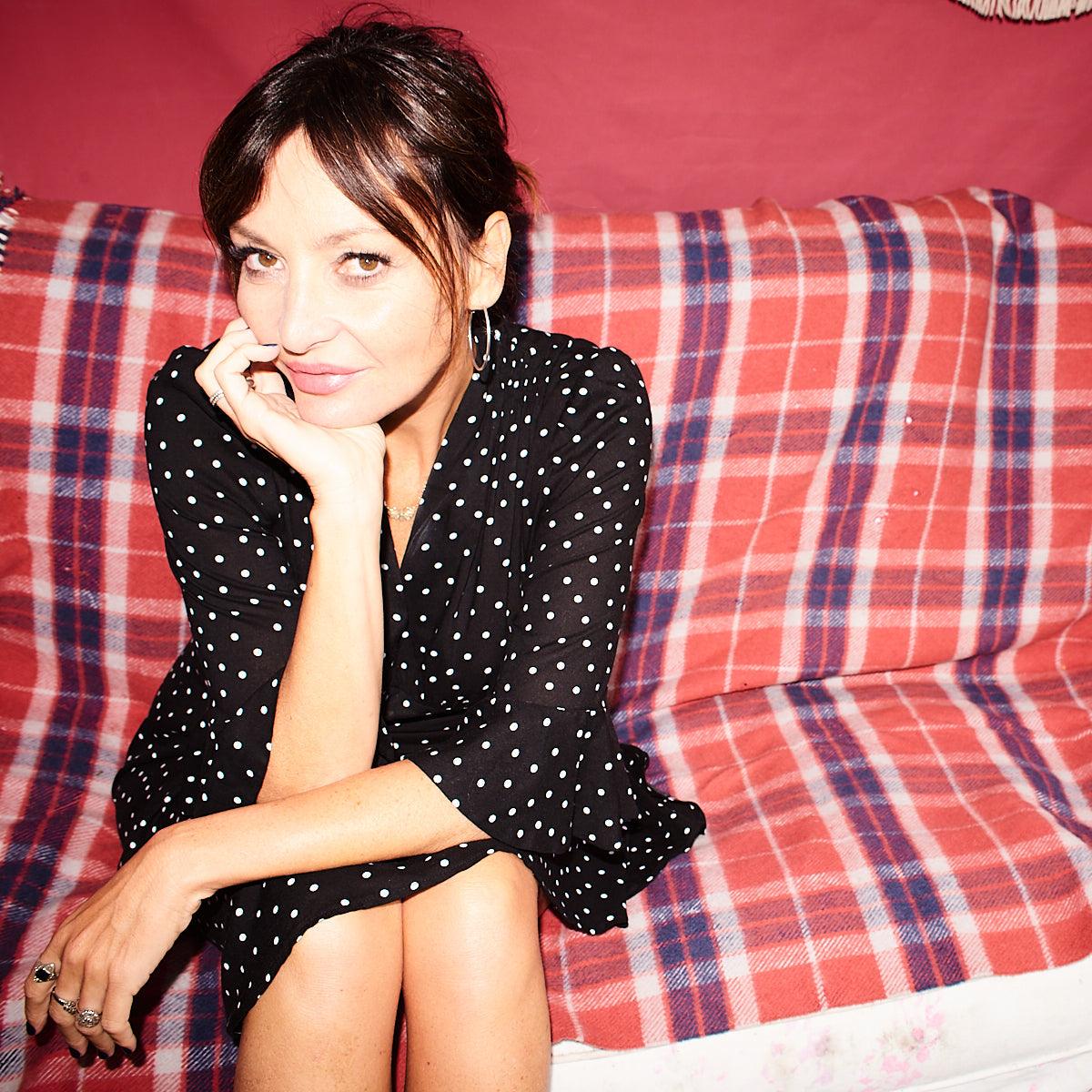 Known for her love of vintage interiors and fashion we couldn't wait to sit down with Pearl Lowe and find out what inspires her eclectic taste. 


Do you prefer to work alone or in a team when it comes to interior design?
I think it's good to work in a team, because you can bounce off one another. But I have always worked alone, simply because I haven't come across anyone that has my acetic.


What do you consider when choosing a colour for a room?
I always look at the light in the room when I choose a colour. If it's a light room, then I keep the colours light, If it's dark, I'll keep it dark. People always think that they should lighten a dark room, but it's the other way around.



How do you mix much-loved older items collected over the years with newer items?I don't often choose new or modern pieces. The only new pieces I have are my neons & prints by my friend Zoe Grace.
Do you get involved and give much thought to the lighting in the home?
Lighting is everything!! I definitely get involved in lighting. I think it's so important to have ambiance in a room. So dimers and lamps are everywhere in our house.
We read that you designed a fashion collection for your mothers Covent Garden shop aged only 10 (utterly amazing), what were your designs and would you still wear them now?
I did! My mum has a boutique shop in Covent Garden and I asked her if I could design a collection of Jumpers with all sorts of things hanging off them. I loved how they looked hanging on the rails, but unfortunately I don't think they sold very well! I definitely would not wear them now, as they were quite revolting! I remember being really into Vivienne Westwood and Katherine Hammett at the time. I was so obsessed with clothes then.
Do you have your beautiful lace curtains hanging all over your house? Could they work in a modern home as well as a more period property? (oh and the sequin curtains are so beautiful we want some)!
I still have a pair of pink sequin curtains for sale if you're interested? Yes we have lace curtains in most rooms in our house. Mainly because we live by a public footpath and everyone that walks their dogs nearby, can see in. The great thing about the Lace curtains is that the light can still flood in, but they block people seeing in. So they're perfect!! I think they work in all houses. I have just put white lace curtains up in a school house I'm Interior designing & they look incredible.


Tell us about the new book, what will it cover and more importantly when can we get our hands on it?
I have just put the finishing touches to my new book. It's available to order now on Amazon, release date is October 8th. It's called Faded Glamour and it's about all the houses that have inspired me over the years as well as my rambling old house. The amazing Rachel Ashwell from Shabby chic art directed it and the brilliant photographer Amy Neunsinger took the photo's. It's so beautiful, I'm still pinching myself that I managed to pull it off!
With two books already published and another on the way, your wallpaper collaboration and design consultancy we get the impression that you enjoy lots of different things.  Which area of your business do you think is your favourite?
I'm obsessed with interiors, so I love creating books & designing houses and homeware like my new animal print cushions. But equally I get so excited when I design a new dress & get loads of amazing feedback from clients saying how many compliments they get when they wear it. I have a lot of energy!!
We are thrilled that you have chosen Coco & Wolf bedding for the caravan and several bedrooms in the house.  How did you choose the right fabric for the rooms (we get asked this by lots of customers)?
I'm obsessed with Coco & Wolf bedding, so is my husband & Daughters. I think if the room is pink, I'll purchase sheets that have a bit of pink in them. The caravan had a red theme, so I thought the mustard sheets would compliment the red.




Thank you so much Pearl, we loved chatting to you. 
If you haven't already please check out Pearl's beautiful bespoke dresses, they really are pieces of beauty and so comfortable to wear.