Introducing Maison Floralia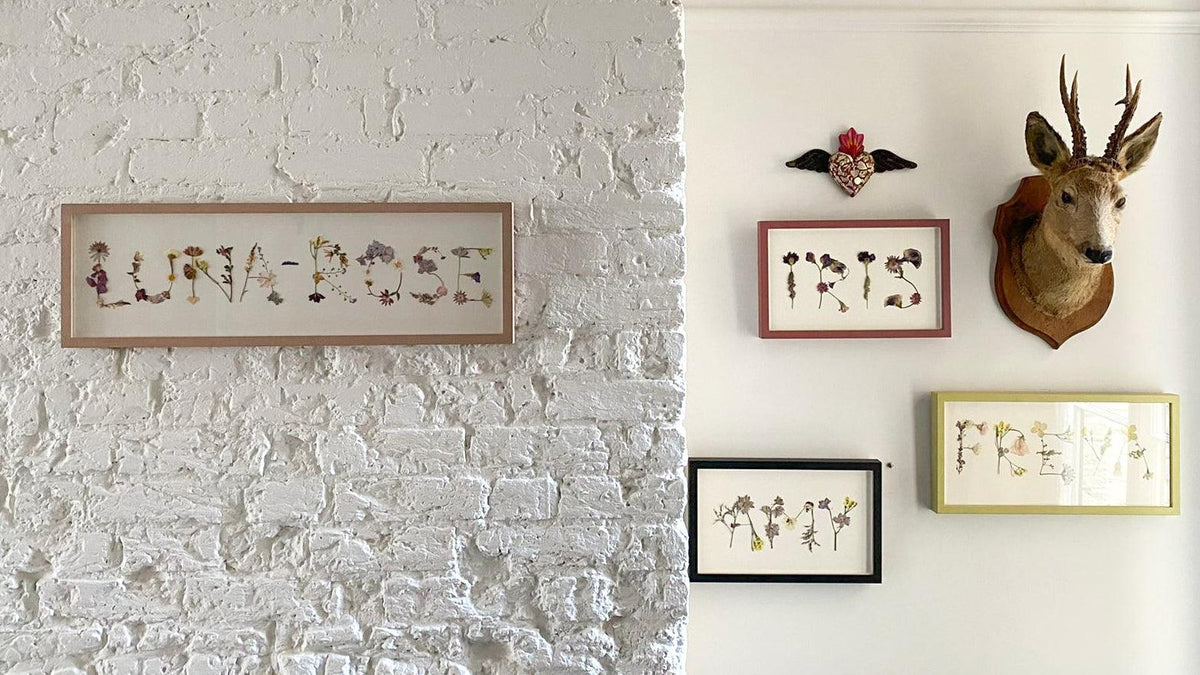 Introducing Coco & Wolf's latest collaboration, Maison Floralia. William Morris famously once said, "Have nothing in your house that you do not know to be useful, or believe to be beautiful", and this is something we know our wonderful customers live by when curating their homes. Maison Floralia's personalised pieces are a stunning work of art, and whilst utterly charming on their own are also a the perfect companion to the Liberty fabric florals of Coco & Wolf's products. 
Maison Floralia was born of a time when the world seemingly stood still, giving us all time to appreciate the things we so often don't notice. During this time, spring's wild flowers brought moments of joy, beauty and a sense of hope for better times ahead, and Maison Florali's founder Amie, wanted to capture this beauty and hope and share it with those finding the uncertain times difficult. And so, Maison Floralia's beautiful personalised artwork was born, and we hope you love it as much as we do. 
BESPOKE ARTWORK FROM MAISON FLORALIA
A reimagined approach to pressed flowers and celebrating nature's beauty, these hand crafted, bespoke artworks are the perfect gift for a loved one or a treat for yourself. You can select any word or name for your personalised piece, and each letter is built from carefully selected and naturally grown flowers and plants, lovingly hand picked for their shape, appearance and frame complementing colour, before being carefully pressed to preserve this. These pressed natural elements are then fixed onto a superior acid free cartridge paper and finally framed by local artisan framer, Megan, in luxury, handprinted, ash wood frames with 99% UV protection to protect your heirloom artwork.
Each Maison Floralia piece is completely bespoke, from the wording and the florals that create this, right through to the frame. Select from a carefully curated palette of 6 Farrow & Ball shades, each selected for its timeless appeal. The colours of the natural elements of your artwork will be complementary of your chosen frame colour, with unexpected tones that ignite the senses, leaving you uplifted and transported to magic spaces. Each personalised piece will be with you within 3 weeks. 
Do let us know what you think in the comments below and don't forget to check out Maison Floralia on Instagram to see their latest designs and creations. 
Posted on 24 November 2020