Introducing Skye McAlpine Tavola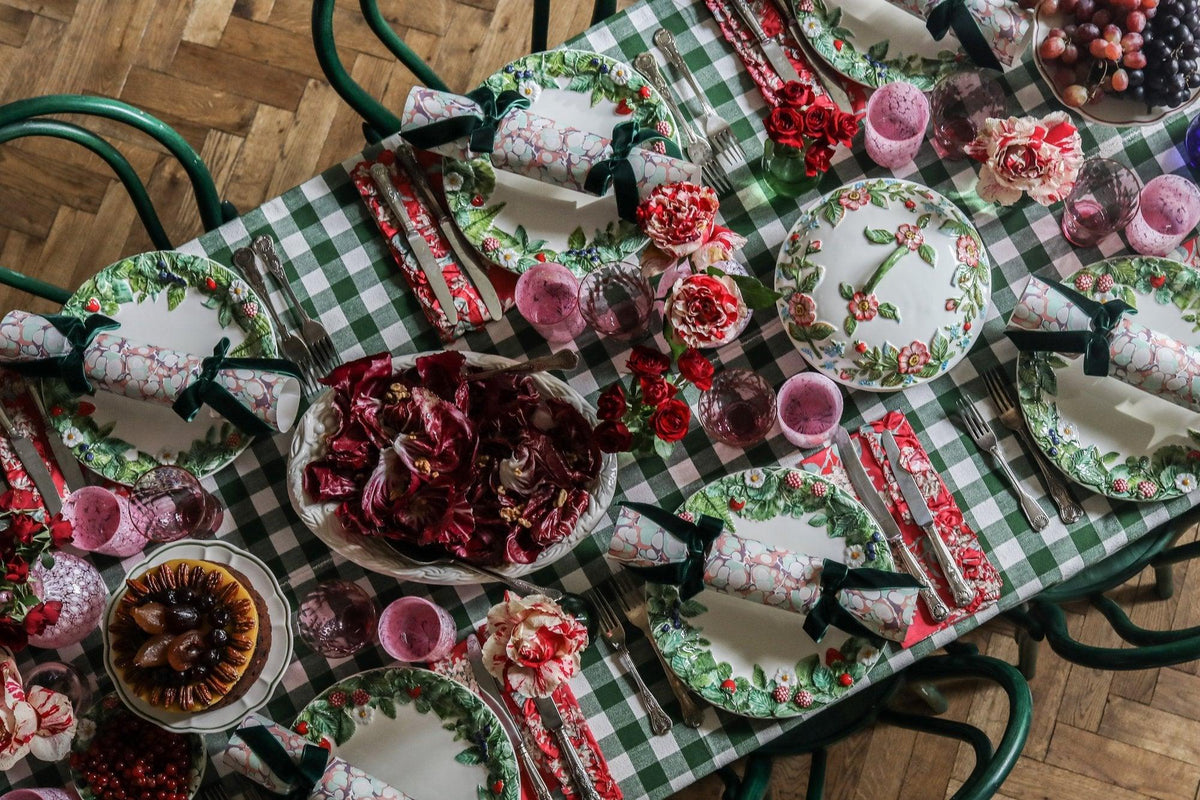 The entire team at Coco & Wolf have long admired the delicious recipes, sentiment of sharing and wonderful styling created by Skye McAlpine. A cookery writer who divides her time between London and Venice, Skye believes that food tastes best when shared with others. The author of two incredible cookbooks (which are always our go-to when gathering and hosting), she also writes a regular recipe column for The Sunday Times and contributes to a number of publications around the world including Vogue, the Daily Telegraph and Vanity Fair. A love of entertaining and sharing her home and food, are at the heart of everything she does and we absolutely adore her for it, therefore, we couldn't have been more thrilled when we were asked to work with Skye in creating Liberty fabric table linens for her latest pursuit, Tavola.
An exquisite edit of essential pieces for the table which brings to life the pages of her cookbooks and will inspire you to cook for friends more often and make it more effortless and fun for you to do so. Each piece, each plate, glass, dish and candlestick in the collection is painstakingly and lovingly curated, and designed for you to collect and treasure over the years. Skye's delight in Venetian craft, along with a taste for the Italian dolce vita and just a dash of British chintz is clear to see with Tavola, and it is the long lazy lunches, the dinner parties, the holiday parties and the cosy weeknight suppers with friends that Skye loves so much which are both the inspiration and the motivation for Tavola. 
As part of the Tavola collection you will discover an Apron Skirt, Cocktail Napkins and Table Napkins all created by Coco & Wolf and Skye in three stunning Liberty fabrics. These can be purchased on Skye's website as well as instore and online at Liberty.com.
FROM SKYE MCALPINE
"It's been an absolute dream to collaborate with Coco & Wolf on this collection of linens that I know I will love and treasure for years to come. We designed each piece with the intention of making simple moments of the day-to-day feel more fun and fabulous. The apron skirt is based on a vintage 1950s apron that I have loved and worn for years: we added a frivolous ruffle and enough tie length so you can cinch your waist with an outrageously big bow and feel glamorous even when cooking (in fact, especially when cooking). I wanted something that would make me feel really good about myself in the kitchen - and I feel proud and excited that we have created just that. We also wanted to create a collection of table linens (cocktail napkins and the table napkins) that feel festive and a little bit extravagant, small low-effort touches that would transform even the plainest meal into something completely joyful and celebratory." - Skye McAlpine
Posted on 15 November 2021