Pillow Talk: Silk Pillowcases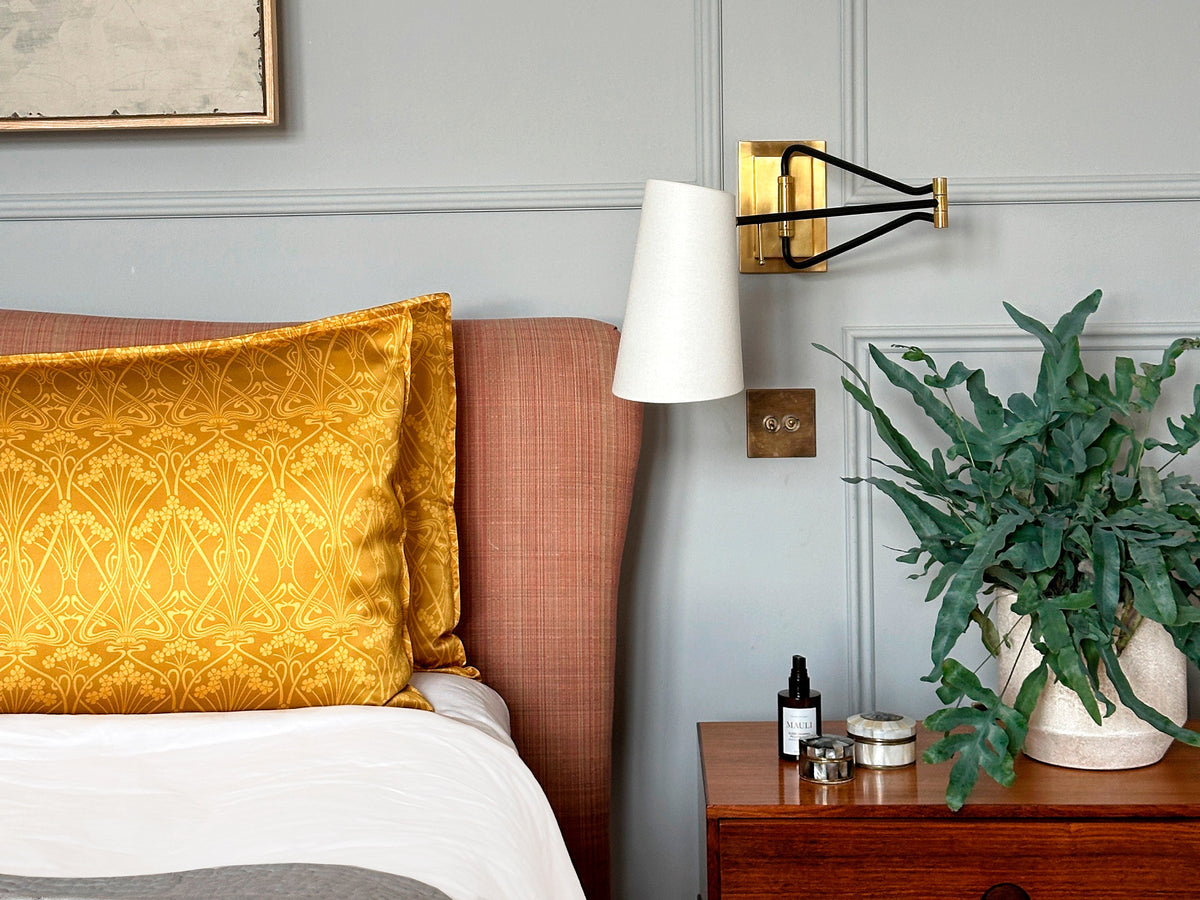 We spend around a third of our lives in bed and, if you're anything like me, that's not enough. Modern day life is BUSY. Sleep problems are becoming more and more prevalent and we all want to do our bit to save the planet. The weight of it all can sometimes feel heavy on our shoulders making restful shut eye more important than ever. So, how can we buy well, sleep well and have our bed look down right gorgeous, all at the same time? Coco & Wolf bedding is how, and today we're shining the spotlight on our favourite luxe product, silk pillowcases. 
Our silk pillowcases have very quickly become one of our best sellers and it's not hard to see why. Heralded by beauty bloggers everywhere, silk pillowcases have a whole host of skin, hair and sleep benefits, and ours definitely won't find themselves in landfill anytime soon because they're absolutely beautiful! Let's find out why, shall we?
Silk pillowcases are hypoallergenic
Our beds are a goldmine for dust mites and other allergens. It doesn't sound quite so alluring to spend a third of our lives there right now, does it? The good news is that silk is naturally hypoallergenic - its breathability means it doesn't collect those frequently found household allergens and their antibacterial and anti-fungal properties make Coco & Wolf's silk pillowcases perfect for asthmatics as well as eczema and allergy sufferers. 
Skincare Saviour
Until recently I had no idea that dermatologists claim to be able to spot side sleepers a mile off thanks to the way sleep lines develop. These lines occur due to the friction between our skin and where we lay our head and, over time, can develop into more permanent lines, deeper in our epidermis. Thankfully, silk pillowcases cause less friction than other materials, minimising sleep lines.
Another huge benefit of silk pillowcases is their absorbency, or lack of, should we say. Silk is naturally less adsorbent than other fabrics; our pillowcases don't collect the dirt and natural oil from your face whilst you sleep, meaning not only will you be less likely to suffer from breakouts and clogged pores, but your skin will stay hydrated and naturally moisturised. Sounds like silk pillowcases just became a beauty essential. 
Healthier Hair
I'm not going to lie, one of the worst things about having long hair is tangles and split ends. My friend with short hair says she often wakes up looking like she's put her finger in a plug socket. Both of these complaints are hardly first world problems, but something most of us would be keen to avoid if we can. Friction from non-silk fibres damages both the hair shaft and hair follicles, leading to hair loss, breakage, tangles and the not-so beloved bedhead. Silk pillowcases help keep hair smooth as like with your skin, there is less friction, which in turn means more shine. And we all want shiny, healthy hair!  
Silk pillowcases are temperature regulating
Being too hot or too cold in bed is one of the most frequently cited reasons for not getting a good nights sleep. No one has time for that! Not content with being a skincare saviour, making our hair look better AND helping with allergies, silk also naturally regulates heat, helping you maintain the correct body temperature. Cool in Summer, warm in Winter, just how we like it. 
Did we mention that our silk pillowcases are also ridiculously soft and come in a range of beautiful, Liberty fabrics? Go on, treat yourself.