The Great British Seaside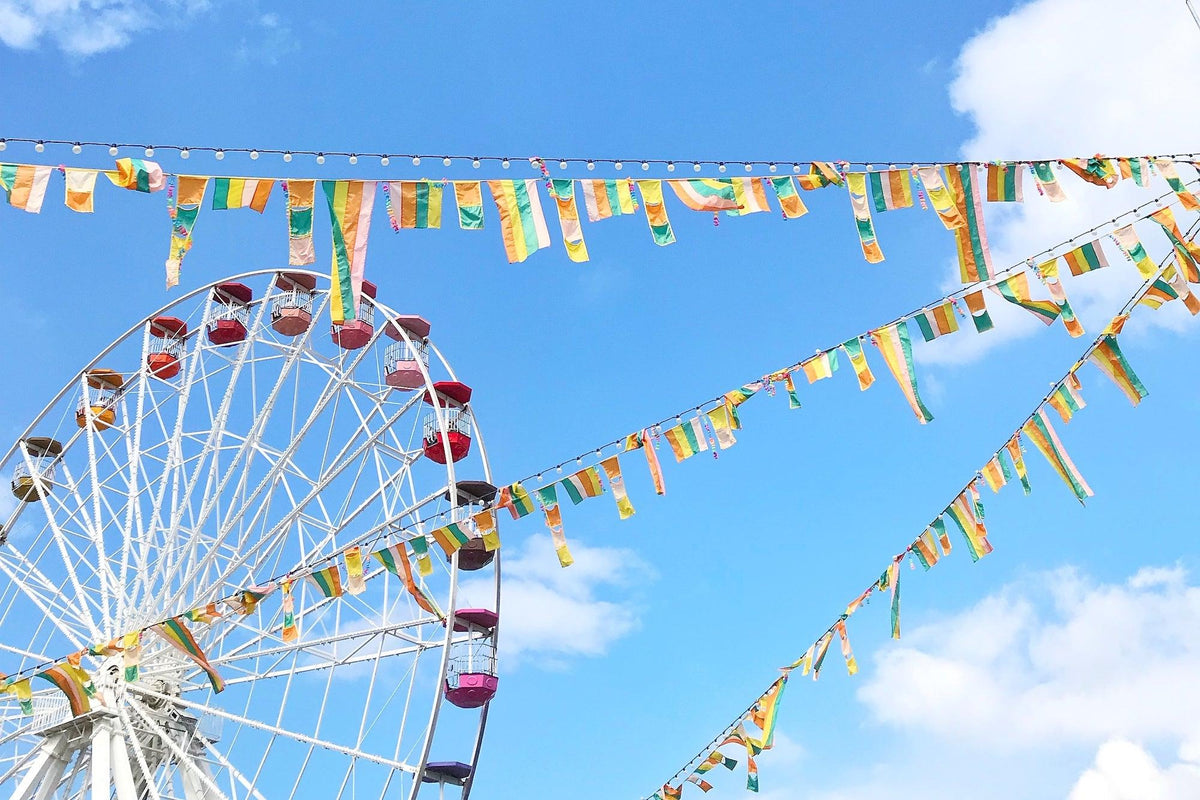 There's not many people, in England at least, who don't love a trip to the seaside, all of us here at Coco & Wolf included. The country's love of a jaunt to the beach was so immense, in fact, it inspired the instantly recognisable music hall song, "I Do Like to Be Beside the Seaside", a tune which is often still hummed even today despite being over 100 years old. As seaside resorts up and down the country continue to reinvent themselves, becoming destinations for families to have good old-fashion fun, we delve a little deeper into the spirit of the seaside and why Great Britain's love affair with it never wanes 
If you live in England, you don't live more than 70 miles from a coastline, so its little surprise that our seaside towns have provided the most convenient escape from everyday life for as long as anyone can remember. Days out to the seaside were adored in the art deco 20s and 30s, while coastal holidays came into their own in the 1950s when England's most retro seaside resorts really were the places to be. Come the 1980s, package holiday's popularity soared and British coastlines were sadly left behind in favour of relatively affordable trips abroad. However, the essence of the British seaside and traditional fun could not be replicated in far off climes, and now, thankfully, it has come full circle with the number of visitors to seaside towns surging year on year. So why exactly do we all love the seaside?
Surely it's all about the nostalgia. The joy of the seaside is encapsulated in childhood memories and we all flock there for a day of uninhibited fun and simple pleasures. Buckets and spades and building sandcastles, crabbing in rock pools, 2p machines on noisy piers and long walks along sunny promenades with beautiful views of the endless sea. Hallmarks of a traditional British seaside resort often remain; ice cream parlours adorned with pastel toned canopies, golden sands with striped deckchairs, fish and chip shops complete with formica tables, and children either laughing or crying at ridiculous Punch and Judy shows, and this old fashioned kitsch is nothing but charming. There really is something special about a day out enjoying the same things our grandparents and great grandparents enjoyed during their summers. 
If you're less into carry-on inspired fun there's plenty of style to be found at the seaside, too. Blackened fisherman's huts selling the most fresh and delicious seafood. Art Deco lidos and tidal pools in Penzance, Plymouth and Margate. Rainbows of pastel-hued beach huts. Art galleries and trails, boutique shops, luxury hotels and pretty picnics in seafront gardens. Whatever your style, the seaside is ultimately a place to relax and have fun and in our often chaotic and busy lives a day out with a chance to switch off is always welcome. 
We're thrilled that the Great British seaside, with all its idiosyncrasies, remains as loved today as it was in its 20s heyday and post-war years. Are you visiting a seaside town this summer, perhaps for a day out or a holiday? We'd love to hear all about it!