A Playful Palette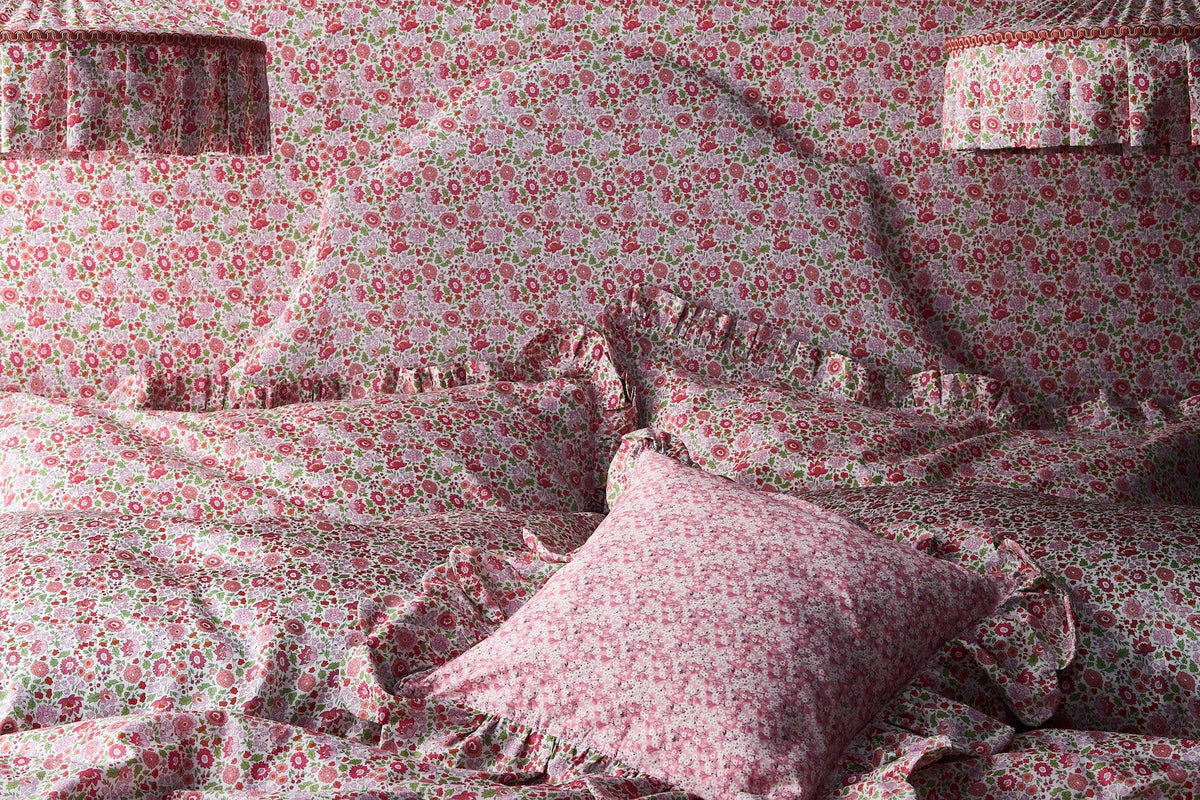 Remember the time circa 2014 when the only colours to decorate your home were black, white and grey? This monochromatic scheme took the world, our homes and Pinterest by storm but, much to our delight, colour has since had a revival. Playful colour palettes now come in many guises and while the age of black, white and grey is behind us, monochromatic design is far from over. You see coming up with colour combinations is one thing, but there's a transformative, striking and fun effect to be had from taking your scheme back to one colour, with tonal nuances and lots of textures.
Here at Coco & Wolf we've done the palette experimenting for you. We've discovered and relished in the power of a monochromatic scheme flooded with Liberty fabrics and individual touches and frankly, we've fallen in love. And minimalists, you needn't look away, a single colour scheme works confidently and creatively in both paired-back, modern schemes and maximalist spaces. Start with a colour you love and are naturally drawn to, we're firm advocates of surrounding yourself in colours which makes you smile. Check it works in the room you're planning and from there, the world is your oyster.
Take your base colour across multiple surfaces; walls, bedding and accessories for maximum playful impact. Indulge in plenty of textures to introduce contrast and use differing tones to make your eye dance across the complementary scheme and create personality. By using our gorgeous Liberty fabric bedding, cushions, textiles or lampshades, all with a gentle, liquid-like sheen, light will bounce around the room effortlessly. At the moment we're loving using yellow tones to bring a real uplifting summertime feel to south facing bedrooms. The larger scale Betsy sunflower looks joyful when paired with the ditsy floral print of Wiltshire Bud, while striped and gingham linens look playful alongside and the contrasting fabric creates interest. And don't forget fresh flowers in complementary tones to bring another dimension.
Would you like to be enveloped in a monochromatic scheme? We've made it easier than ever to shop Coco & Wolf by colour now from our main menu. Have you already created a playful palette we should see? Show us over on Instagram!