Spring Summer Collection | While We Were Sleeping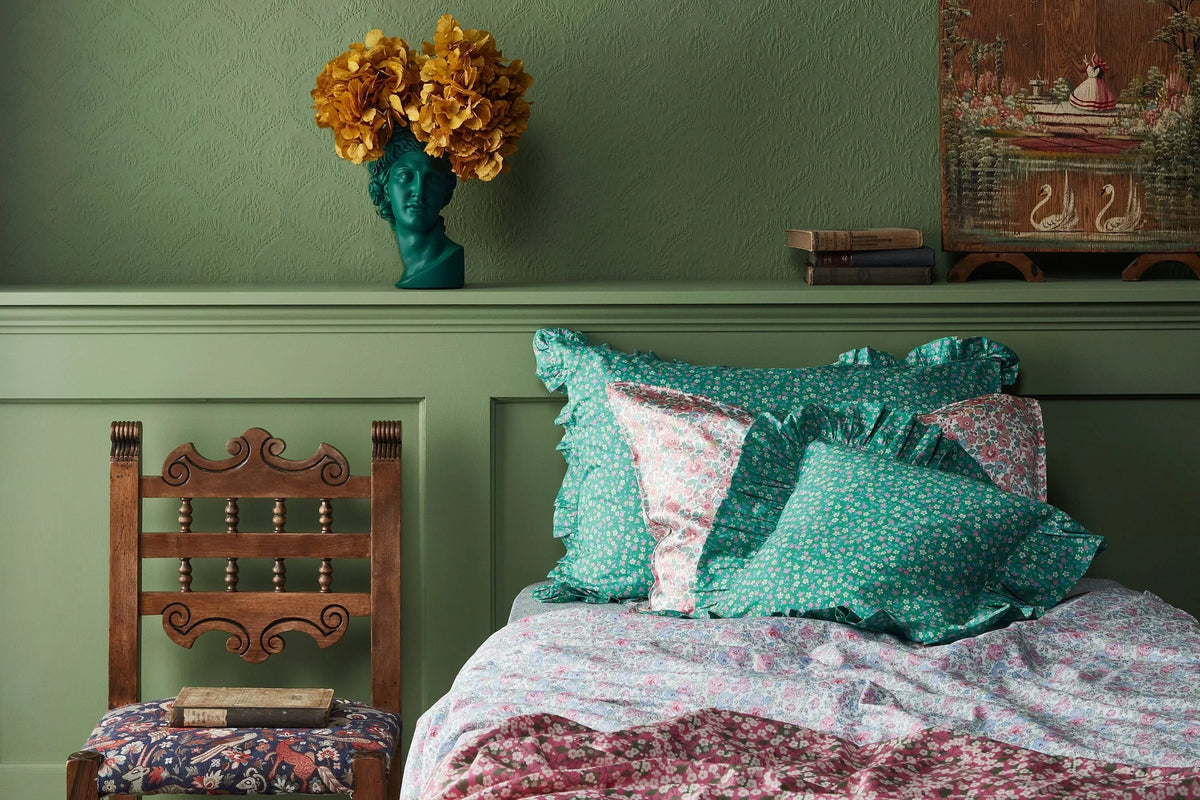 Unless you've been hiding under a rock you will have noticed there's been an awful lot of beautiful new products hitting down from Coco & Wolf. New sunshine like prints, delectable designs… it can only mean one thing. Our latest collection has arrived!
A CELEBRATORY COLLECTION
While We Were Sleeping is a stripped back celebration of beautiful Liberty fabrics and a jubilant riot of colour. In a similar vein to last season's collection, here no over-styling or props are required. The emphasis is on creating your own unique print combinations across bedding and table linens, where the colourful and bold prints of spring work together to create your own dreamy space. The celebratory feel continues with a nod to the upcoming Platinum Jubilee, think 1930s florals, bunting, joyful combinations as well as the dainty Strawberries & Cream print which is utterly irresistible. 
Throughout the collection you will be inspired by our print pairings of Liberty's Tana Lawn cotton, Silks and the latest, Organic Tana Lawn. Newly selected prints will charm you, while some of your long-time favourites have been reimagined in uplifting and exultant colour ways, exclusive to Coco & Wolf. 
Whilst we may have once believed these dreamy spaces could only be imagined while we were sleeping, this season's collection brings dreams to reality. Celebrate with Coco & Wolf. 
Posted on 16 February 2022