Weekends Away: The Coast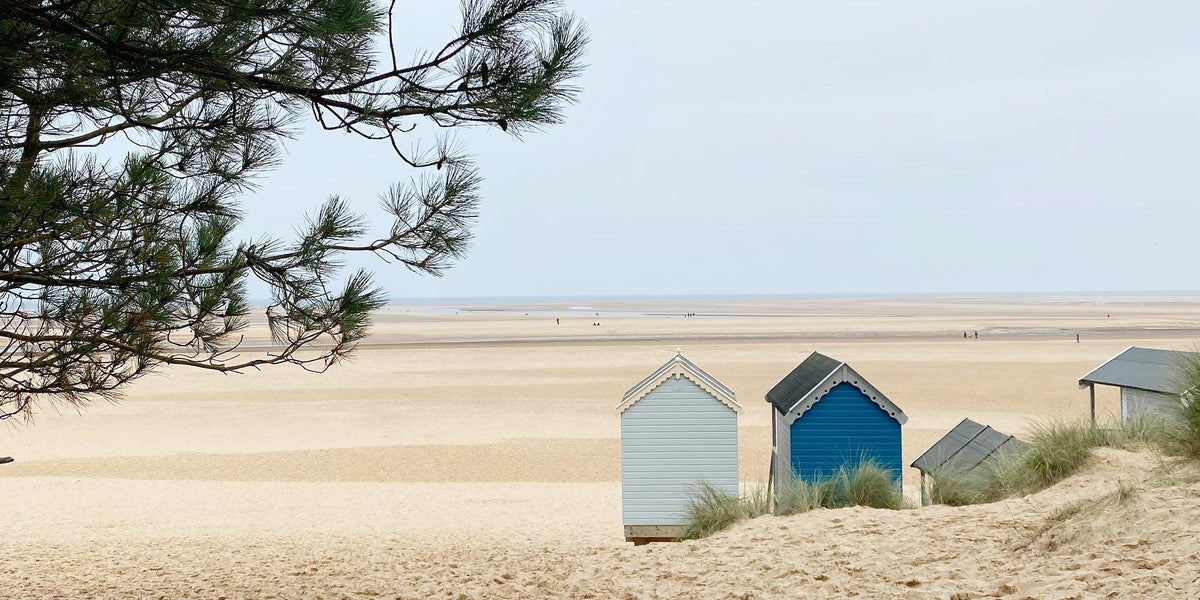 Holiday season is upon us and while some will venture on planes or boats to holiday abroad, more and more of us choose to stay in the UK for a summer break. As we discussed in our last journal post, resisting the lure of the great British seaside is often futile, with memories and nostalgia drawing us in, but the UK has such a rich and varied coastline there are plenty of other options that are a little less kiss-me-quick. Staying closer to home also means a weekend away doesn't need to be a huge undertaking, no airport queues, plane delays or language barriers and more time spent relaxing and enjoying your break. We love to spend summers by the sea with friends and family and think we've discovered some of the best beaches in the UK. Today, we're sharing our secrets! 
Discover The Coast
Our little island has a lot to offer when it comes to beaches, coves and bays and with over 11,000 miles of coastline there really is something for everyone. If you've not already decided where to go for your weekend away this summer then let us guide you. Looking for sandy beaches with crystal clear waters perfect for sandcastle building and sea-swimming? We've got it covered. Feeling adventurous and hoping for some coastal hikes, waterfall discovery or surfing? No problem. An animal loving family who are desperate to see seal colonies or even dolphins? We've got just the place. 
Scotland
Silver Sands of Morar, Achmelvich Bay, Newburgh, Clachtoll Beach, Reef Beach, and Fidden.
North East
Boulmer, Northumberland, Bamburgh Beach, Northumberland, King Edwards Bay, North Tyneside, and Hayburn Wyke, Yorkshire.
North West
Formby Beach, Merseyside, Thurstaston Beach, Merseyside and Earnse Bay, Cumbria.
East Midlands
Holkham Beach, Norfolk, Horsey Gap, Norfolk
 and 
Dunwich Heath, Suffolk. 
Wales
Blue Pool Bay, Three Cliffs and Porth Wen.
South East
Botany Bay, Kent, Worbarrow Bay, Dorset and Cuckmere Haven, Sussex.
South West
Pedn Vounder, Cornwall, Kynance Bay, Cornwall, Nanjizal Beach, Cornwall, and Broad Sands, Devon.



Weekend Away Must Haves
A weekend away exploring the coast is on your summer bucket list. You've pinpointed your destination and now your mind turns to packing. We're guessing you like a little bit of luxury when you're away, just as we do, and some home comforts are always welcome. With that in mind, Coco & Wolf have put together your weekend away must-haves. Silk pillowcases to ensure a wonderful night's sleep, luxurious nightwear, roomy toiletry bags and super-soft towels and not forgetting beautiful Liberty fabric picnic baskets and blankets. Because a summer holiday isn't a summer holiday without a picnic.